Category Archives: Uncategorized
Dublin Public Library is part of the Evergreen Indiana library system.  Evergreen Indiana is a growing consortium of 104 public, school and institutional libraries located throughout Indiana that use the Evergreen library computer system.   Patrons of member libraries can use their Evergreen Indiana library card to view the catalogs and borrow materials from the other member libraries and they can be picked up at the Dublin Public Library! Please visit http://evergreen.lib.in.us/eg/opac/home to take advantage of all the amazing things evergreen has to offer!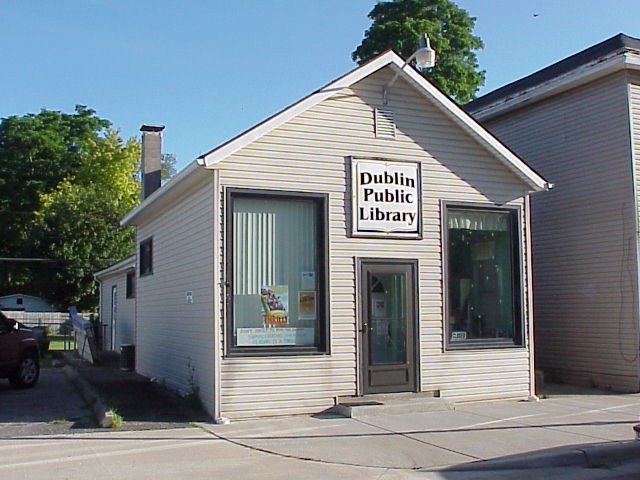 Welcome to the Dublin Public Library.  Feel free to look around our new site.  We are located on Highway 40 in Dublin, Indiana half a block east of the stoplight.  We are an Indiana evergreen library and here to serve you.  If you have questions, please don't hesitate to ask or call 765-478-6206 during normal business hours, please feel free to contact us facebook as well...